Share

Dentistry/ Orthodontics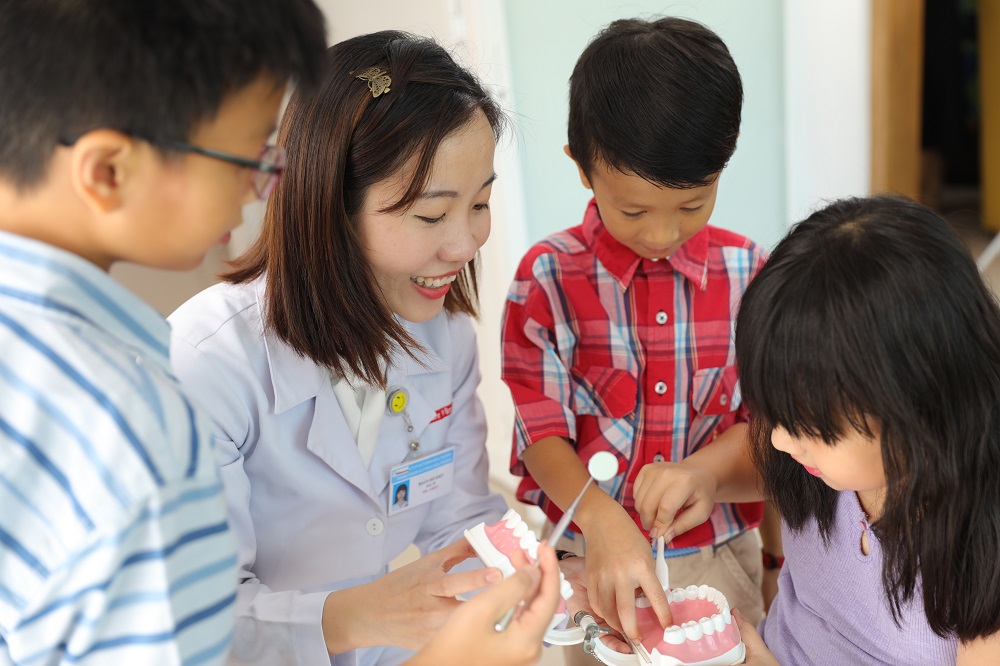 Introduction
Dentistry in Victoria Healthcare provides various care services, such as exams and dental treatment including general, pediatric, cosmetic dentistry, orthodontics, etc.
We understand that the treatment of problems is associated with the fear of pain for the majority of the patients. Therefore, the primary goal of our department at Victoria Healthcare is to create safety of mind and complete comfort, while ensuring the highest quality and efficiency of the treatment process, itself. To achieve this, our team of dentists has training in the United States, Australia with access to modern methods in these countries.
Combined with modern equipments, we are proud to bring you treatment that is safe, caring, and reduces "fear of dentists".
Especially for "our kids", Victoria Healthcare always takes special care that their dental room is decorated with cheerful colors and the dentist will take time to communicate with them. Our strategy is "Help them cooperate by themselves". By using these approaches to best manage your child's behavior in the dental office, we strongly believe that our dental service is the best choice for your children. Parents can be assured that their children are in the best of hands at Victoria.

Dental treatment at Victoria Healthcare:
1. General Dentistry:
• Check up for a dental screening.
• Metal- Free fillings
• Crown, Bridge, veneers, Partial/ dentures
• Extraction, minor surgery, wisdom teeth removal
• Smile design
• Periodontal treatment
• Root canal treatment
2. Children:
• Fluoride Application for the cavity prevention
• Pit and fissure sealants for the 1st permanent teeth ( Kids > 6 yrs old)
• Early Orthodontics treatment with removable appliance (Facemask or Headgear)
3. Orthodontics:
• Braces
• Invisalign
4. Implant
5. Cosmetic Dental Care: Official and Home Whitening treatment by Plasma technique.
*** Dental sedation: refers to use of pharmacological agents to calm and relax a patient prior to and during a dental appointment if the patient is fearful or the procedure could be painful. Also, useful for helping children cooperate without fear. It is done safely for your health.