Share

/

Home

/

Voluntary Medical Examination Program "ONE HEART"2019
Voluntary Medical Examination Program "ONE HEART"2019
By Victoria Healthcare 11 July 2019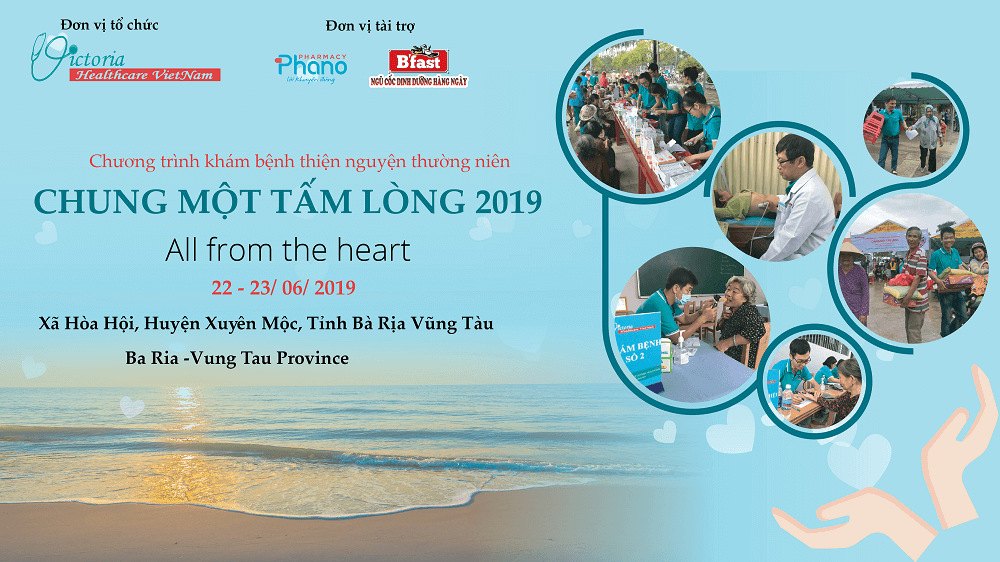 Community health care activities are considered as an unexpendable endeavor to bring happiness and share hardship to the community by the team of doctors and staff of Victoria Healthcare International Clinic.
This is the 11th consecutive year of "One heart" volunteer program organized by Victoria Healthcare Clinic in coordination with Phano Pharmaceutical Company, and Masan Company. The program aims to provide free medical examination and medicine for the indigenous group of people who cannot afford medical care.
The medical examination program will take place in the morning of June 23, 2019 at the People's Committee of Hoa Hoi, Xuyen Moc District, and Province of Ba Ria - Vung Tau.It is estimated to have more than 300 local indigenous people to be examined on that day.
Besides having free medical examination and treatment, Victoria Healthcare also offers 20 scholarships programs for selected students whom their parents cannot afford their education.
Victoria Healthcare, established in 2005, is a modern International Clinic system, operating under the motto of examination and treatment based on "Evidence-Based-Medicine", doctors will help patients and their relatives to understand the causes, sources of disease, as well as prevention and treatment methods. Helping patients to become a doctor of their own has become the standard in world-class healthcare. This is also Victoria Healthcare's top commitment.
Because health is wealth, join Victoria Healthcare on their journey to build a healthy life for Vietnamese people.