Share

Gastroenterology & Hepatology Department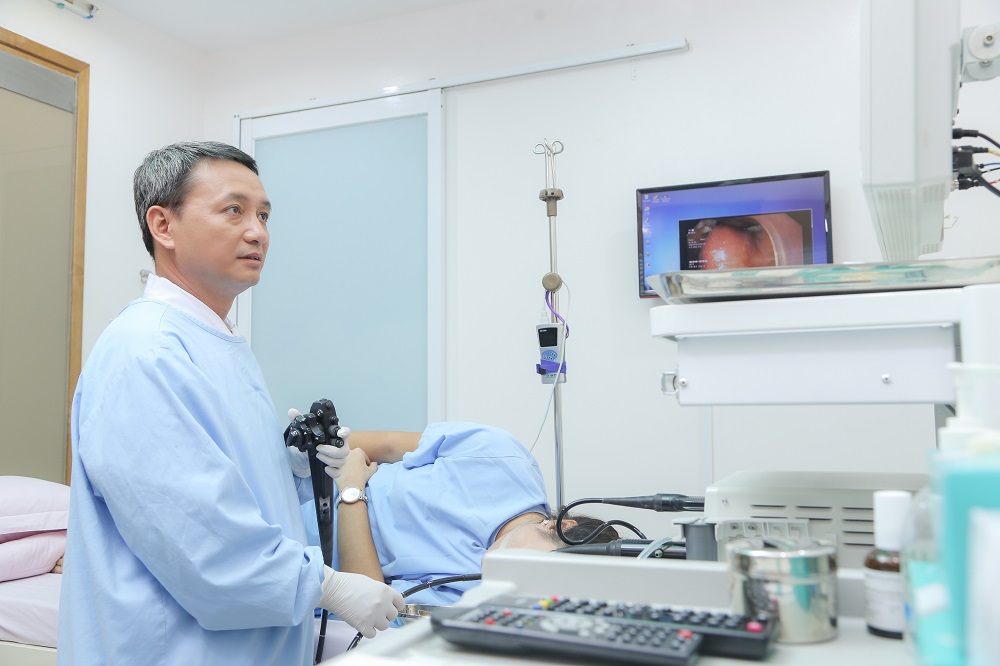 With state-of-the-art endoscopy equipment, ultrasound, and laboratory system especially for H. Pylori, we provide accurate, early diagnosis and treatment for most common gastrointestinal and liver diseases:
• Hepatitis B, C, alcoholic hepatitis and other causes of inflamed liver: Patients will receive most up-to-date treatment guidelines from ACG, ASSLD – USA criteria. With one of the world's best Electronic Medical Records (EMR), all patient data, labs, etc. can be reviewed systematically to improve diagnosis, treatment and prognosis.
• Liver diseases: Screening for liver cancer, liver mass, fatty liver, cirrhosis, worms in liver, etc.
• Pancreatic diseases: Cancer, cyst, chronic and acute pancreatitis
• Diseases of luminal digestive system: From esophagus, stomach, intestine, to colon. Early diagnosis and treatment of H. Pylori, screening for digestive cancers. Especially, we have great experience in managing the most common problem of GI system: Irritable Bowel Syndrome (IBS)
• Diagnosis and treatment of anorectal diseases: treatment for hemorrhoids, anal fissure and anal fistula
Gastrointestinal Endoscopy Center at Victoria Healthcare: State-of-the-art endoscopy system from Pentax – provides all endoscopy procedures with American Standard: "PAINLESS - HYGIENIC - EFFECTIVE – SAFE".
We offer:
• Colonoscopy: Screening for colon cancer, polypectomy, diagnosis of all forms of colon diseases, as well as routine screening.
• Esophago Gastro Endoscopy (EGD): Diagnosis of ulcer with H. Pylori, screening for gastric cancer, diagnosis and treatment of Gastro Esophageal Reflux Disease (GERD) and other problems of esophagus and stomach.