Share

/

Home

/

STRATEGIC BUSINESS PARTNERSHIP
STRATEGIC BUSINESS PARTNERSHIP
By Victoria Healthcare 13 May 2019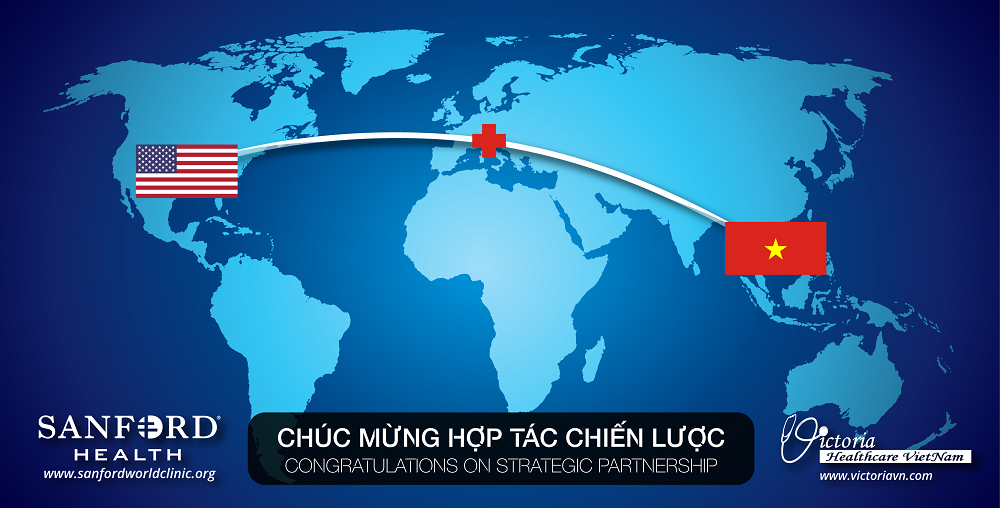 Milestone strategic co-operation in Vietnamese healthcare
On January 1, 2018, Sanford World Clinic (SWC) and Victoria Healthcare (VHC) signed a comprehensive strategic co-operation agreement to deliver healthcare in Vietnam. This is the first agreement in Southeast Asia for SWC.
This represents the beginning of co-operation and professional support to VHC from one of the leading healthcare systems in the United States.

SWC is announcing several strategic partnerships this month, including Costa Rica, Ireland, New Zealand, and South Africa. An international ceremony will be held at Sanford Health World Headquarters in Sioux Falls, South Dakota, the US.

After more than 12 years in operation, Victoria Healthcare has developed four branches in Ho Chi Minh City, serving more than 1.5 million patients with international standards of quality and becoming a trusted and beloved healthcare brand in Vietnam.

Signing a comprehensive strategic co-operation with SWC is a new step for the Vietnamese healthcare industry. This strategic partnership represents a hands-on approach to a healthcare system with American input.

Sanford Healthcare is considered a leading US healthcare organisation. It has 45 hospitals and 300 clinics in nine states in the US. Its international branch, SWC, has branches in Ghana, Germany, and China. Overall, the organisation has more than 1,500 doctors and 29,000 employees.

SWC and VHC will team up to improve the knowledge, skills, and qualifications of medical professionals and managerial staff in Vietnam. Practical training through SWC and the sharing of knowledge and best practices will help provide higher quality services and guide development.

"We believe in the quality of services, procedures, systems, and business strategies of VHC in Vietnam," said Dr. Daniel Blue, executive vice president of SWC. "This partnership will bring more value to Vietnamese people through our combined efforts in the healthcare industry."
Link: http://www.vir.com.vn/milestone-strategic-co-operation-in-vietnamese-healthcare.html