Share

SAVE UP 20% WHEN USING VICTORIA HEALTHCARE STD CONTROL PACKAGE
By Victoria Healthcare 08 June 2021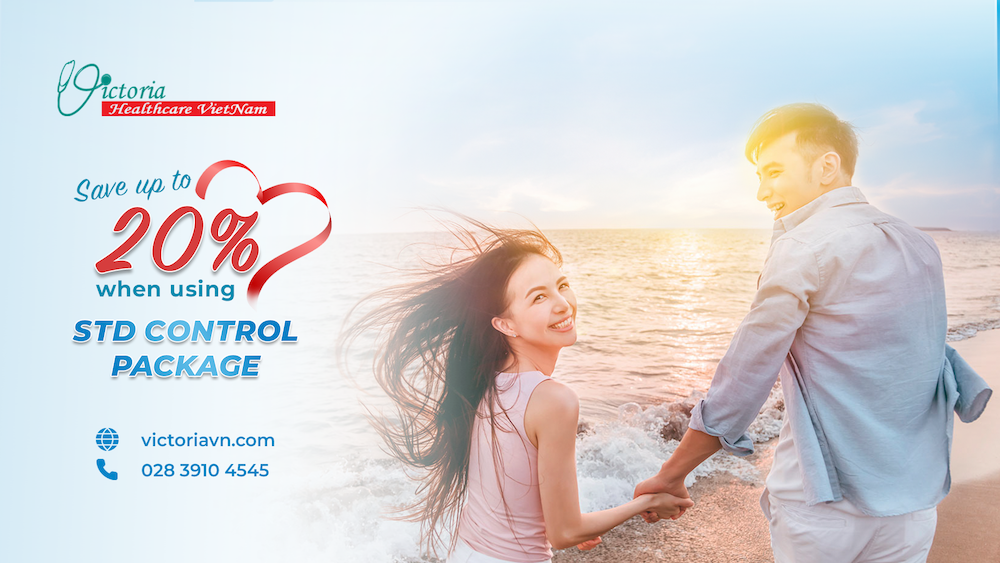 Save up to 20% when using Victoria Healthcare STD Control Package
The STD - Sexually Transmitted Disease Package is recommended by Victoria Healthcare to protect your health, your partner and pregnant women. At Victoria Healthcare, we guaranty to provide a friendly and confidential healthcare environment to all of our patients, in order for them to share openly and honestly about their health, especially in terms of privacy matters.
What does STDs include?
• Syphilis
• Chlamydia
• Gonorrhea
• Hepatitis B
• Hepatitis C
• HIV
• Urogenital Screening
WHO NEEDS TO BE TESTED FOR STD?
Regardless of gender and their age to engage in sexual intercourse. It is recommended that men and women before age 25 should be screen for STD's once a year. Patient with the age of 25 and above, they are recommended to have tested for STD's when they have a new sex partner, or your partner has symptoms related to STD's.
STD's screening for women before getting pregnant is a must in order to avoid undiagnosed infections can be passed on from the mother to a baby during pregnancy and/or birth. This can occur even if the mother does not have any symptoms, and can cause permanent damage to babies. Women should be tested for syphilis, HIV, Hepatitis B, Chlamydia and Gonorrhea.
Visit: https://victoriavn.com/khamtongquat/san-pham/std-package/?lang=en/ to book an appointment and receive 20% savings from Victoria Healthcare.