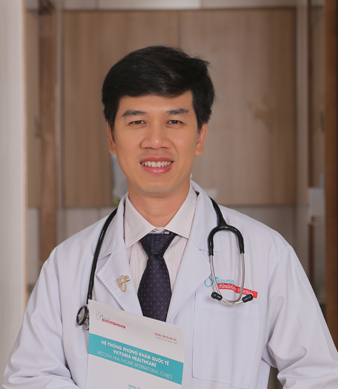 NAM, NGUYEN CANH
Specialize

Neurology

Foreign language

English, Vietnamese, French
Certificate
Doctor of Medicine, University of Medicine Phạm Ngọc Thạch (Training Center for Healthcare Professionals) - HCM city, 2003.
AFS (L'Attestation de Formation Spécialisée) in Neurology, University Paris 12, France, 2009.
Master degree in Neurology, University of Medicine and Pharmacy Ho Chi Minh city, 2010.
Family medicine preliminary program, Family Medicine Department, University of Medicine & Pharmacy, Ho Chi Minh city, 2015.
Rheumatology preliminary program, Rheumatology Department, Chợ Rẫy hospital, Ho Chi Minh city, 2017.
Experience
From 2003 to 2012: Doctor, Neurology department, Gia Dinh people hospital, HCM city. Since 2010, Assistant Head of Neurology department
From 2008 to 2009: Doctor (Internship) in Neurology Mazarin Department, Pitié – Salpêtrière hospital in Paris (France)
From 2012 to now: General Physician, Neurologist, Rheumatologist, Victoria Healthcare international clinics Vietnam